Leading the adoption of VERDE VDI in the small island nation.
Anguilla is a small British overseas territory in the Caribbean with a total land area of 35 square miles and a population of approximately 17,400. In 1994 the Technology Unit under the Ministry of Finance was established to develop, implement, and manage the Information Systems Strategy and Technology necessary to meet the Government's needs.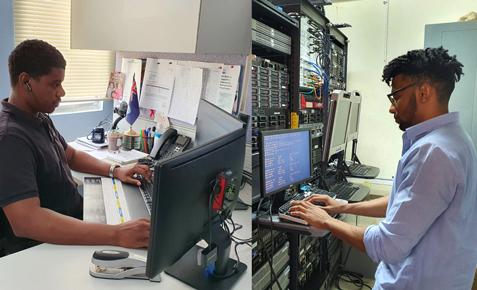 Beginning with a small office and two staff members, the Unit grew gradually over the years. It became responsible for IT needs across the Government and eventually became the Department of Information Technology and E-Government Services (DITES) with a staff of 22 IT professionals.
With an existing VDI solution in place, DITES began exploring new approaches to combat several shortfalls of their system. Remote management, security, and multi-tenant centralization within multiple governmental entities had become an issue.
As 2019 approached, the Government at Anguilla began an initial VERDE VDI trial for 20 users. They repurposed an existing server to deploy the virtualization platform and brought in NComputing RX300 thin clients as endpoints.
Testing began with application compatibilities and user adoption being the primary focus, both as administrators and end-users. Admins found they no longer needed to run and maintain multiple servers for specific roles as that functionality is centralized in a single VERDE VDI server. Upgrading an operating system or application set took significantly less time, reducing weeks of effort to hours. End-users did not complain about the environment change, noting that their experience was quite similar to using a physical PC.
After the successful trial, VERDE VDI was rolled out in a cluster of three servers for the Health Authority of Anguilla. The following year saw additional three-server clusters implemented at various departments across the Government serving approximately 110 employees in total with ongoing plans for expansion.