LEAF OS by NComputing is a small Linux-based operating system providing the basis for thin client computing. It enables users to access virtual desktops using their personal computers, including out-of-date x86/x64 PCs and laptops.
Deployable in two different configurations, LEAF OS gives you both permanent and temporary access. First, it can be installed directly on a hard drive converting the host computer into a powerful thin client. This method of repurposing PCs extends the usefulness of aging computers. Alternatively LEAF OS can be run from a USB drive. USB booting leaves the user's existing operating system, files, and hard drive untouched while providing an ideal environment for work-from-home use cases. When users finish their work, a simple reboot to their native OS restores their device to personal use.
Empower Work From Home
Booting to a USB stick with LEAF OS on any PC/laptop. Provide simple, secure, and fully functional anytime, anywhere access to virtual desktop environments..
Repurpose aging PCs & Laptops.
Save your money and get out of the PC-refresh cycle. Put off forced investment in new hardware until is makes sense for you.
Reduce maintenance & simplify
Push configurations and updates to a LEAF USB stick or device via a centralized management platform. All user data is stored on the server, making backups simple.
Securely built on Linux
The fully locked-down Linux platform is secure, protecting users against 3rd party applications and common threats.
Expand USB capabilities
Using drivers on the server opens up extensive peripheral support capabilities for printers, touch screens, and other devices.
Choose your platform
LEAF OS is compatible with Microsoft AVD, RDS, vSpace Pro Enterprise, and VERDE VDI.
Enable BYOD
A bootable USB memory stick can be created containing LEAF OS. Any x86/x64 hardware device can boot to LEAF OS and instantly becoming a locked-down NComputing thin client. LEAF OS does not replace the underlying operating system in this case. When users finish their work, simply reboot from the native OS providing an ideal work-from-home environment.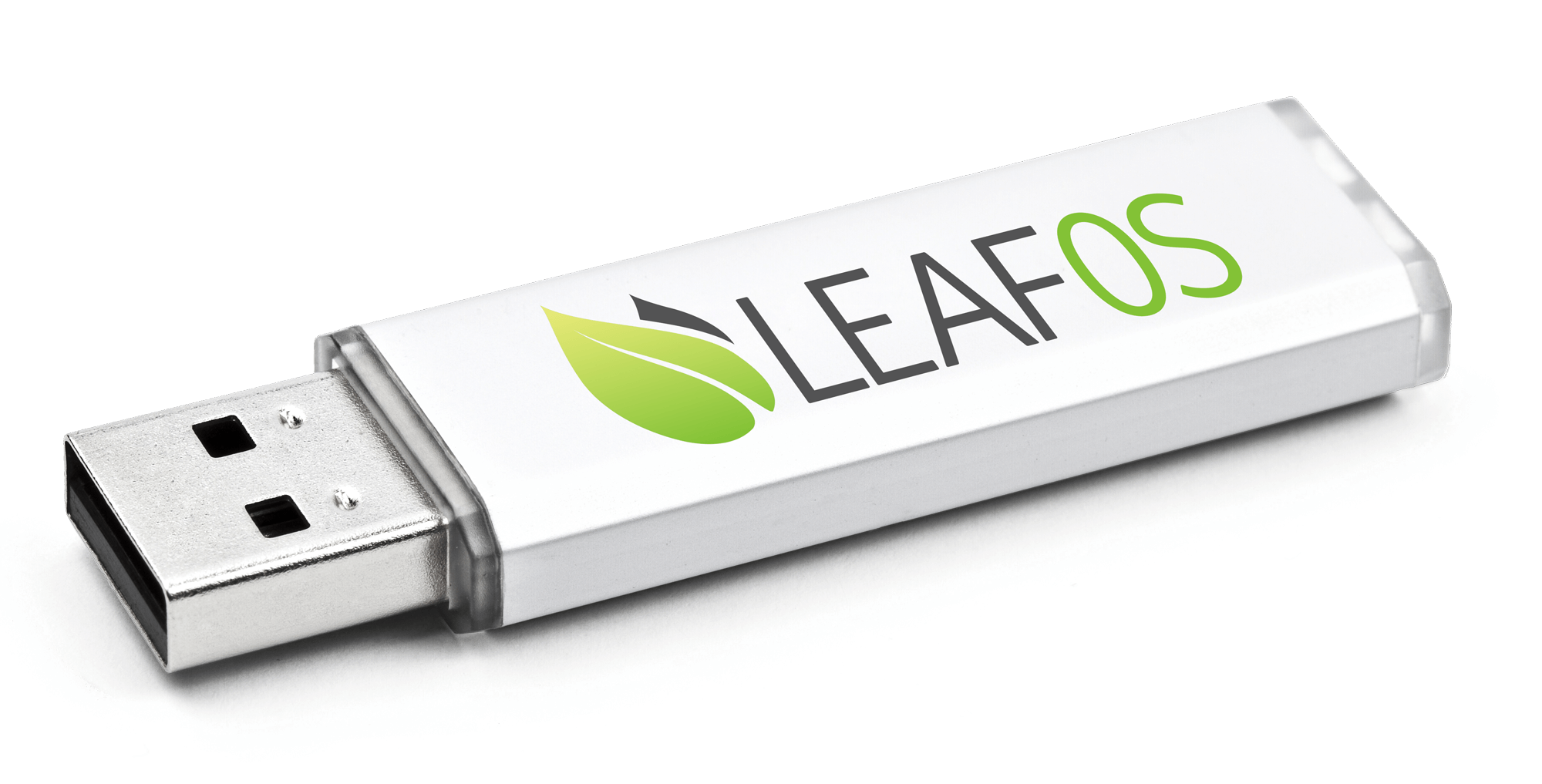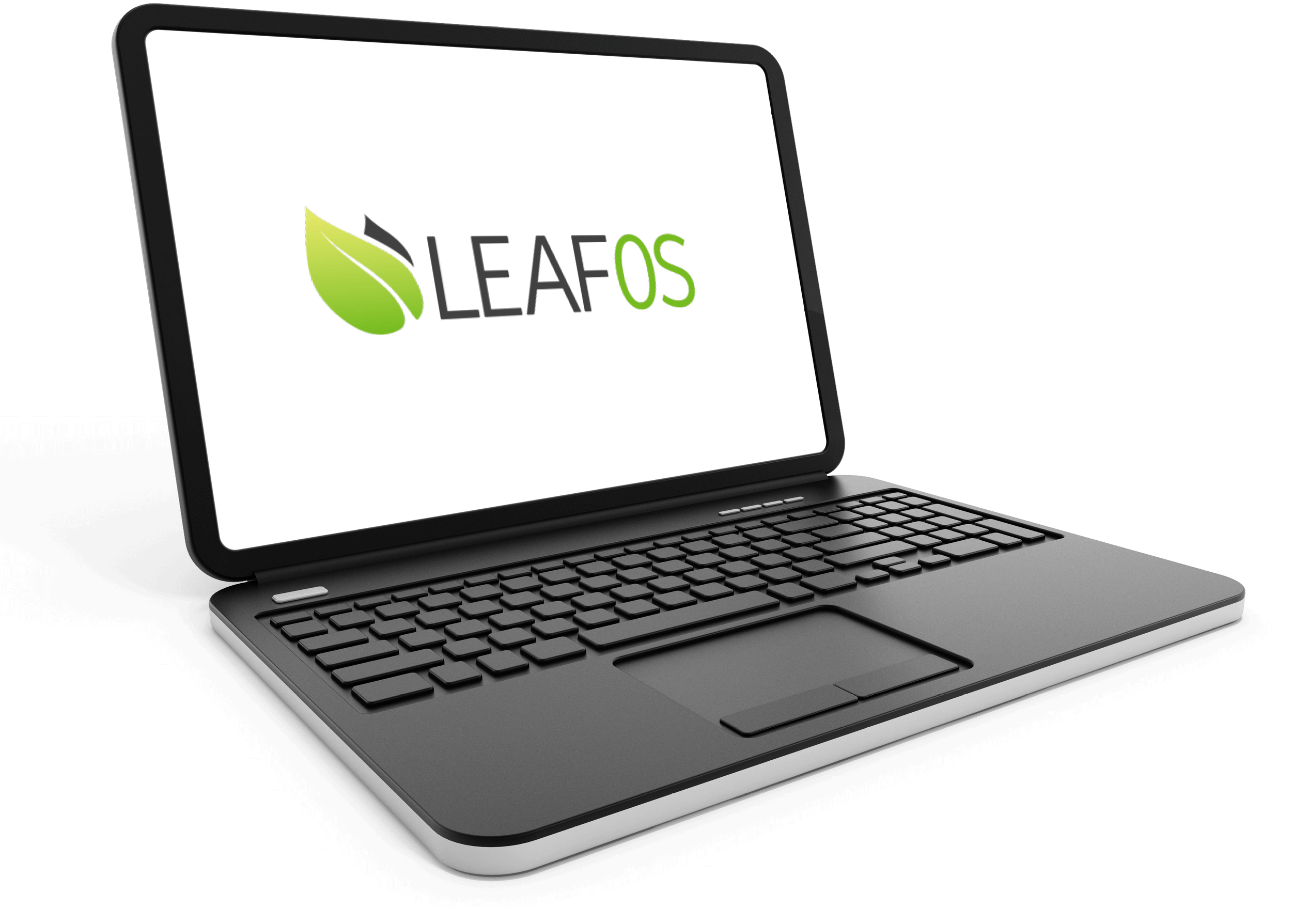 Revitalize the old computers
LEAF OS can also be flashed directly to the internal hard drive, turning any x86/x64 PC or laptop (with BIOS or UEFI motherboard firmware) into a permanently repurposed, high-performance thin client.
Deliver Windows or Linux Desktops with VERDE VDI
Computers running LEAF OS can deliver virtual desktops from operating systems supported by VERDE VDI, including Windows desktop and server, Red Hat, Ubuntu, Centos, SLED and Mint Linux.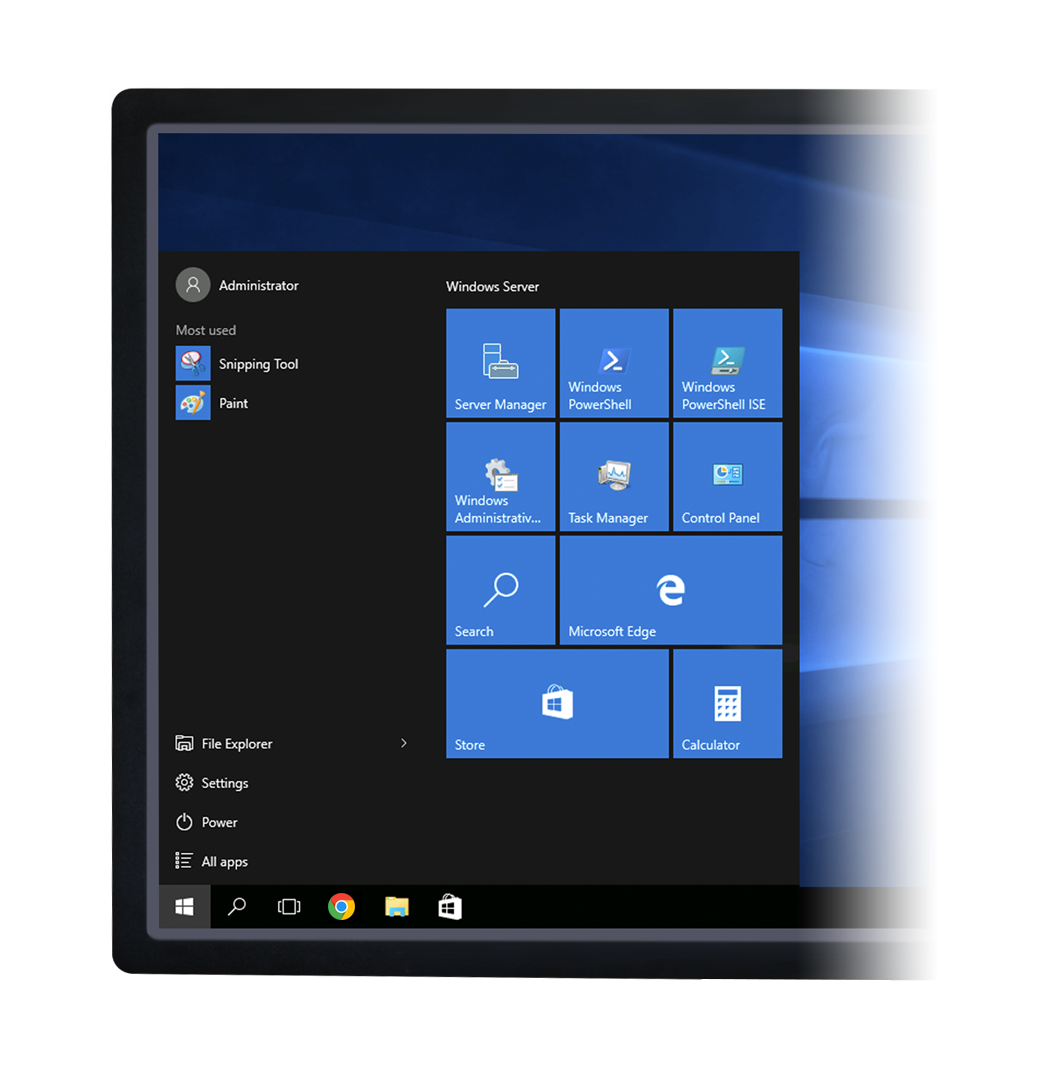 CENTRALIZED MANAGEMENT & EXPRESS DEPLOYMENT
PMC Device Management Software provides a powerful solution to manage all your devices from a browser including LAN and WAN network deployments, locations behind firewalls and NAT-routers. PMC Device Management is included with your LEAF OS license.
Compatible with VERDE Remote Access
Need access to your computer at the office, or maybe a shared drive attached to it? Using LEAF OS devices to access VERDE Remote Access provides highly secure 24/7 connections without the need of a VPN from anywhere via the internet. It's built into the VERDE VDI solution, but also available as a stand-alone product for quick and easy remote access..
MULTIMEDIA ENHANCEMENT THROUGH NCOMPUTING VCAST STREAMING
Computers running LEAF OS feature the NComputing vCAST Streaming technology which reduces the overall server-side CPU usage for web videos like YouTube or local media content without the need for expensive GPUs. This allows for higher quality media streaming utilizing the network bandwidth without server CPU bottlenecks, thereby supporting more concurrent users per server.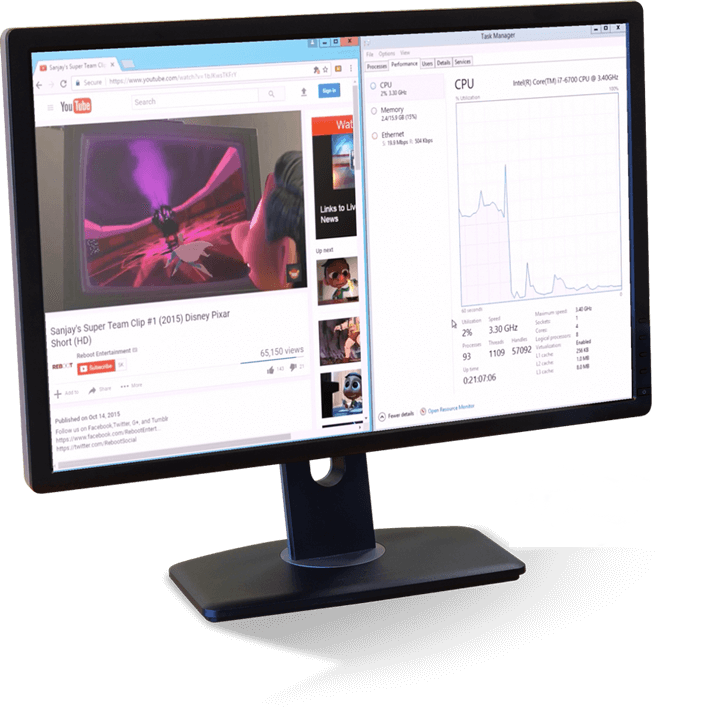 BROAD USB PERIPHERAL SUPPORT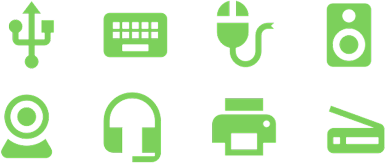 LEAF OS driven computers utilize device drivers from the server to provide extensive peripheral support including mass storage, printers, scanners, smart card readers, headsets, speakers, webcams, signature pads, and COM ports.
Single-touch and multi-touch screens are also supported with a built-in calibration tool.
Licensing info and free trial offer
Ready to get started? Let's go.
If you have questions about our products and services, and wish to speak with an NComputing representative, please complete this form and we will contact you shortly.
Documentation
LEAF OS FAQ
What is LEAF OS?
NComputing LEAF OS is a Linux conversion software that enables the repurposing and extension of life of x86/x64 PCs and laptops. LEAF OS turns an older x86/x64 PC/laptop (with BIOS or UEFI motherboard firmware) into a repurposed high-performance thin client based on the familiar RX300 user interface.
LEAF OS is delivered as a complete software image which can be flashed to a USB pen drive (live boot from USB), or directly to the internal HDD. Once the x86/x64 PC/laptop boots from the connected USB pen drive (with LEAF OS) or from the internal HDD, the x86/x64 device will bring up a familiar RX300 thin client user-interface and act as a NComputing thin client to access vSpace Pro Enterprise Edition.
What is the minimum PC or laptop hardware requirements for LEAF OS?
The hardware requirements of LEAF OS are standard x84 or x64-compatible processor, based on either BIOS or UEFI motherboard firmware with USB boot support.
The system should have at least 2GB RAM and 2GB flash or HDD storage.
Which virtual desktop environment can LEAF OS devices access?
LEAF OS is designed and optimized to access virtual desktops hosted by NComputing vSpace Pro Enterprise Edition (version 12.3.0 or higher).
X86/64 devices with LEAF OS will bring up a familiar RX300 thin client user-interface to access vSpace Pro Enterprise Edition.
vSpace Pro Enterprise Edition supports 11 popular Windows operating systems to bring same familiar Windows desktop experience to your users:
Windows Server 2019
Windows Server 2016
Windows Server 2012 R2 U1
Windows Server 2012
Windows Server 2008 R2 SP1
MultiPoint Services Role - Windows Server 2016
Windows MultiPoint Server 2012
Windows MultiPoint Server 2011
Windows 10 (64-bit) *
Windows 8.1 (64-bit) *
Windows 7 (64-bit) *
* 1:1 VDI SUPPORTED ACCESS CLIENTS
How do I install LEAF OS?
Please refer to the LEAF OS installation instructions here.
What endpoint devices are supported in vSpace Pro?
RX-series (RX300, RX-RDP+*, RX420(RDP)* )
LEAF OS devices**
MX-series (MX100D, MX100S)
L-series (L250, L300, L350)
M-series (M300)
*RX-RDP+ and RX420(RDP) require the purchase of vSpace Pro Client connection license (vSpacePro-SW-1A) to connect to vSpace Pro Enterprise Edition.
** LEAF OS device requires the purchase of LEAF OS Connection license (LeafOS-SW-1A) to connect to vSpace Pro Enterprise Edition.
How is LEAF OS installed and deployed?
The simplest way to install LEAFOS is to start the target PCs/Laptops using a bootable USB stick that runs LEAF OS with the following 2 options:
Live boot LEAF OS using USB flash memory stick: Your device will boot LEAF OS from the connected USB flash drive. There will be no changes to the PC/laptop's internal HDD.
Flash LEAF OS into HDD to boot from: The contents of your device's HDD will be wiped and flashed with LEAF OS. When you boot the device, LEAF OS will be directly booted from the internal HDD.
For larger installations, a PXE boot server can be set up to boot LEAF OS from a server on a network.
How do you manage devices running LEAF OS?
X86/x64 PCs & laptops running LEAF OS can be managed with the following:
vSpace Console:

Included in vSpace Pro Enterprise Edition (version 12.3.0 or higher). vSpace Console can manage a subset of the device configurations for LEAF OS including firmware updates, and provided integrated user session management of LEAF OS devices (e.g. Multi-View, remote view, take over, message, stop/pause)

PMC Device Management:

For full LEAF OS feature set management, the separate PMC Device Management System must be used. PMC support for LEAF OS devices is scheduled for release in January 2020.
How does LEAF OS compare to vSpace Pro Software Client?
How does LEAF OS device compare to RX300 thin client?
Can I deploy LEAF OS devices together with other NComputing thin clients?
Yes, devices with LEAF OS can be deployed and managed along with other NComputing thin clients using the vSpace Pro Enterprise Edition (version 12.3.0 or newer).
Will NComputing provide updates to LEAF OS software?
Yes, NComputing will periodically release updates to the LEAF OS software. You can apply the update to your deployed LEAF OS devices using vSpace Console or PMC Device Management System.
What license do I need for LEAF OS?
By default, vSpace Pro Enterprise Edition provides a LEAF OS trial mode of up to five 10-minute vSpace concurrent sessions. After 10 minutes, the session will be signed out. You can sign-in again to continue evaluating the product.
To remove the five 10-minute vSpace concurrent session limit, LEAF OS Connection Licenses are required based on the number of LEAF OS computers concurrently connected to vSpace Pro Enterprise Edition sessions.
Please note that AMP compliance is required to use vSpace Pro Enterprise.
LEAF OS Connection Licenses are available with the following SKUs:
LeafOS-SW-1A (1 year)
LeafOS-SW-3A (3 years)
LeafOS-SW-5A (5 years)
Where can I purchase LEAF OS Connection Licenses?
LEAF OS Connection Licenses can be purchased directly from your NComputing Management Portal account. Alternatively, contact your NComputing authorized partner or reseller.
Once you obtain LEAF OS Connection Licenses you must use the Management Portal to allocate those licenses to your selected vSpace Managers. This is the same process that is required for vSpace Pro Software Client licenses.
Where can I find the LEAF OS software?
How to redeem and allocate LEAF OS Client Connection Licenses
DOWNLOAD LEAF OS
LEAF OS is free to download and try, but requires that you are logged in to your ncomputing.com account. Please login, or create a free account now.