NComputing has delivered more than 3 million low-cost thin clients worldwide. Our latest, the RX300, is built for productivity using the Raspberry Pi 3 platform.
The RX300 is a cloud-ready thin client designed and optimized specifically for NComputing's award-winning vSpace Pro desktop virtualizations, NComputing VERDE VDI and Microsoft Remote Desktop Services. RX300 features full-screen, full-motion HD multimedia playback with NComputing vCAST Streaming and support for Microsoft RemoteFX, WiFi connectivity and built-in transparent USB redirection with broad peripheral support.
The RX300 delivers a rich PC-like experience and provides a simple-to-deploy, centrally managed, high-performance virtual desktop, perfect for use in SMB and education.
Want to purchase a device for proof-of-concept? Get up to 5 devices.
Lowest Initial Cost of any NComputing Thin Client
Provisioned access to both vSpace and Raspbian Linux OS
Centralized Management
Transparent USB Redirection
Dual monitor capability
Less than 5W power consumption
DELIVER THE LATEST WINDOWS DESKTOP EXPERIENCE
Fully optimized for vSpace Pro, RX300 delivers virtual desktops from 11 popular Windows operating systems, including Windows 10, Windows Server 2016 and Windows Server 2019. If Linux is more your style, the RX300 can also be used with vSpace for LInux.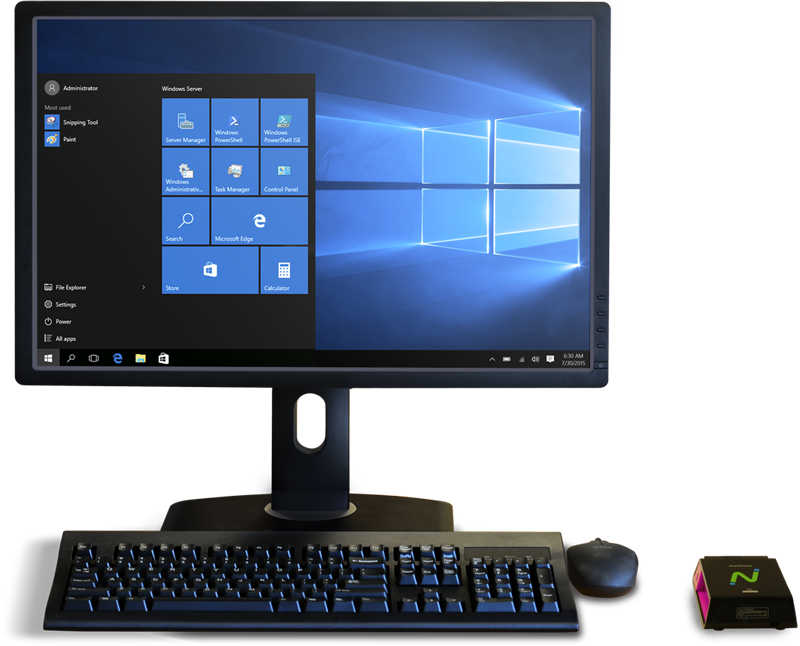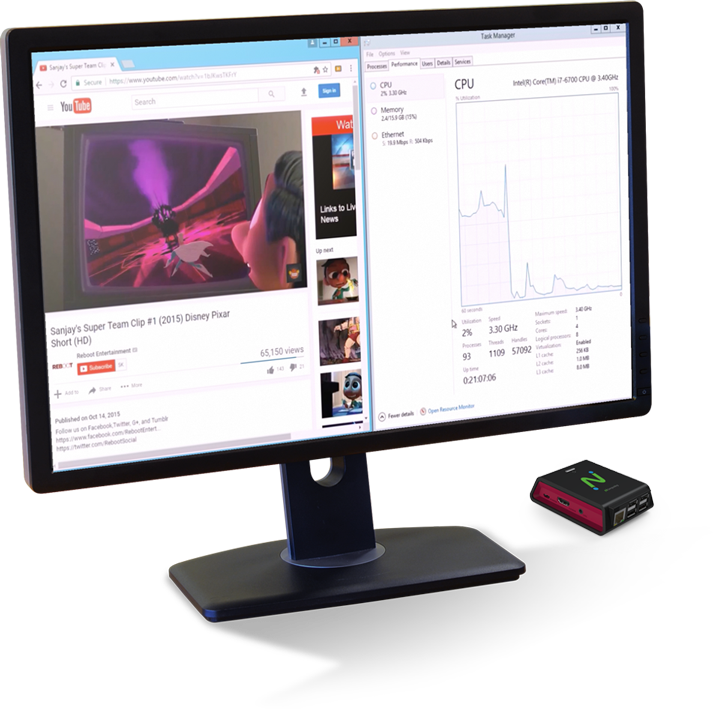 Multimedia enhancement through NComputing vCAST streaming and Microsoft RemoteFX support
NComputing vCAST Streaming technology reduces the overall server-side CPU usage for web videos like YouTube or local media content without the need for expensive GPUs. This allows for higher quality media streaming utilizing the network bandwidth without server CPU bottlenecks, thereby supporting more concurrent users. vCAST Streaming is now FREE as part of the vSpace Pro release. Separate SuperRDP Server Pack license is required to enable NComputing vCAST for Microsoft RDS.
Enabling the Microsoft RemoteFX feature for RemoteApp or Remote Desktop connection greatly enhances the user's visual experience. Host systems equipped with supported graphic cards will especially benefit.
CENTRALIZED MANAGEMENT & EXPRESS DEPLOYMENT
The RX300 is easy to configure and automatically receives updates from deployed vSpace Pro servers. Administrators may define a device template with all settings and configurations, then clone and push it to new devices. All can be centrally managed and provisioned by the IT admin with vSpace Pro, allowing control of hundreds of RX300 devices with just a few clicks. Users are always up-to-date with the latest technology.
We also offer PMC, a simple yet powerful device management solutions specifically designed for RX-series thin clients, as part of the AMP subscription.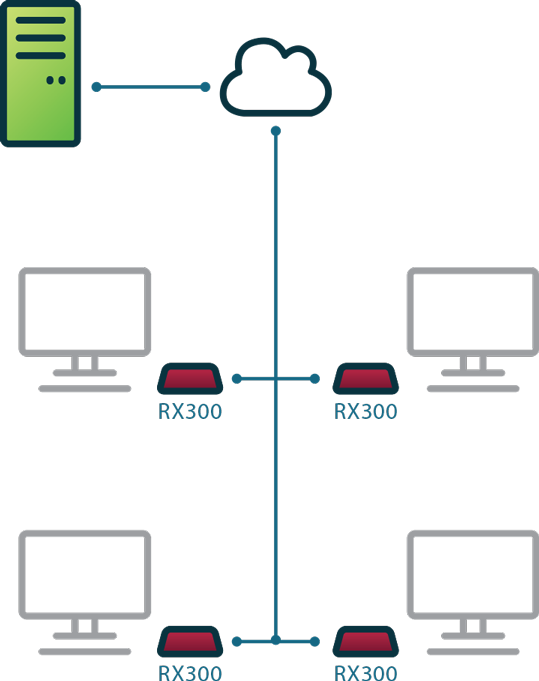 Native Webcam Support
All RX-series thin clients now support webcams compatible with popular video conferencing applications like Microsoft Teams, Zoom, WebEx, GoToMeeting and Skype. Stay productive and engage with your team when working-from-home or while distance learning.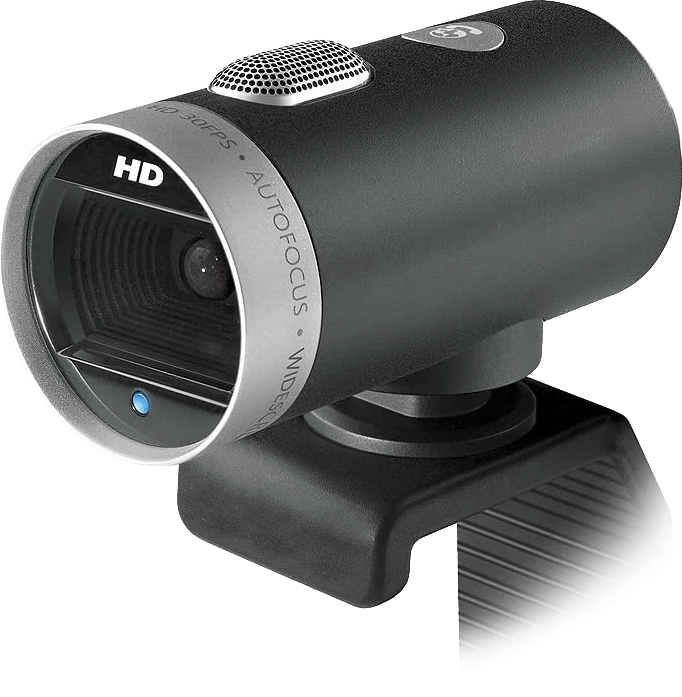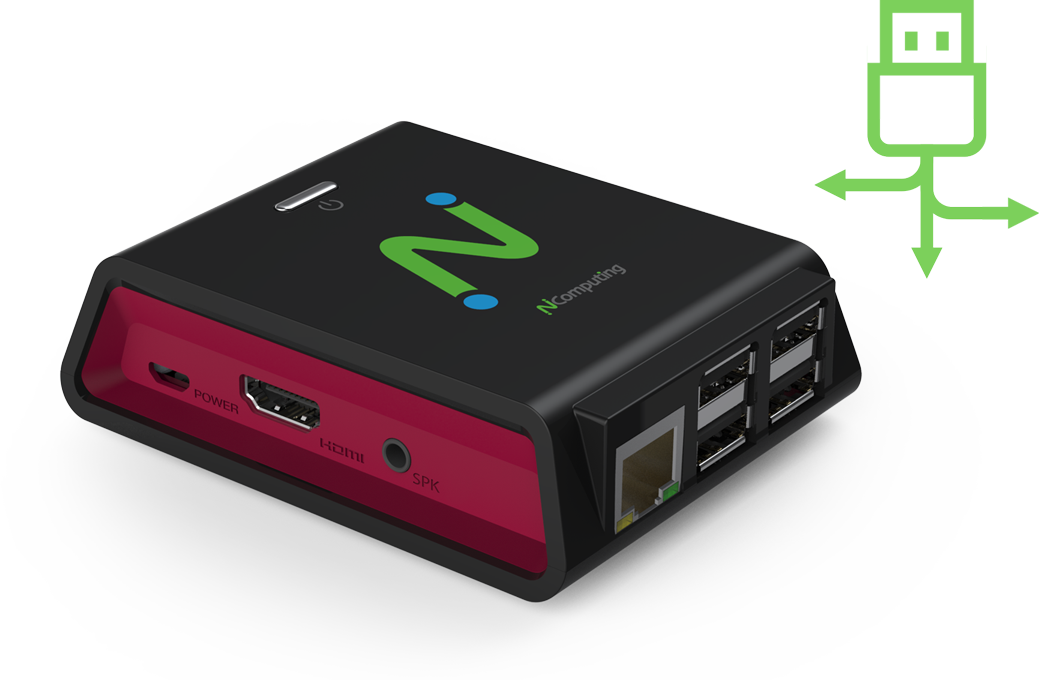 BROAD USB PERIPHERAL SUPPORT
With integrated transparent USB redirection, RX300 utilizes device drivers from the server side to provide extensive peripheral support including mass storage, printers, scanners, smart card readers, headsets or speakers, webcams, signature pads and COM ports in addition to the standard keyboard and mouse.
Enhanced single-touch and multi-touch screen support with built-in calibration tool are supported in both vSpace Pro Enterprise Edition and native RDP connections.
vSpace Pro opens the doors to programmable computers for educators and students.
We've added the ability to communicate directly with Arduino and BBC MicroBit programmable computers.
Now each user has their own environment for programming and writing to these platforms through the USB port on the thin client. Usually, this process would require dedicated PCs or Chromebooks with monthly per-user subscriptions.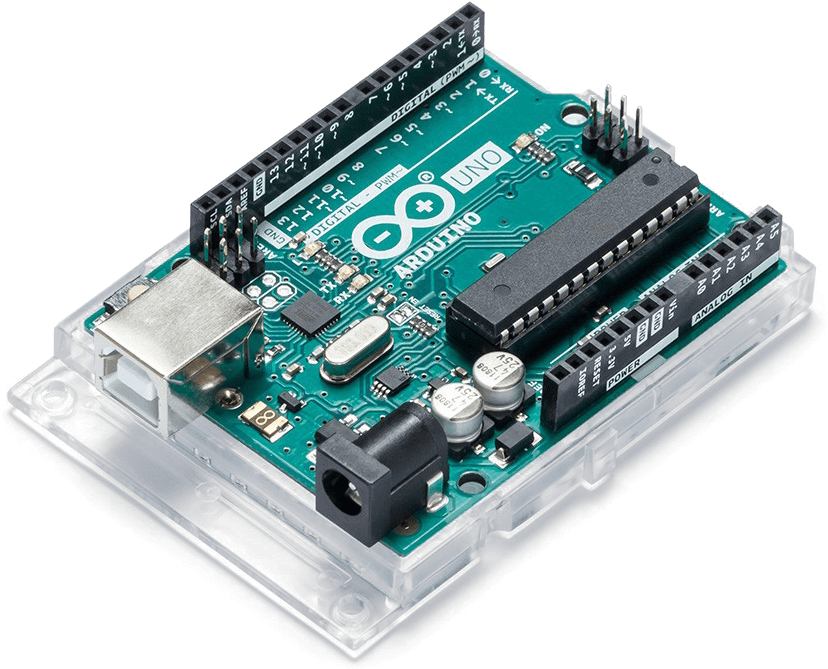 Arduino
Arduino is an open-source electronics platform based on easy-to-use hardware and software. Arduino boards are able to read inputs - light on a sensor, a finger on a button, or a Twitter message - and turn it into an output - activating a motor, turning on an LED, or publishing something online. You can tell your board what to do by sending a set of instructions to the microcontroller on the board.
BBC MicroBit
BBC Micro:Bit is another popular programming platform for all sorts of cool creations, from robots to musical instruments and is widely used in many schools around the world. It can be coded from any web browser in Blocks, Javascript, Python, Scratch and more.

DUAL MONITOR DISPLAY CAPABILITY
With secondary display capability via NComputing's USB dongle (VGA or DVI) or Pi Zero SDA (HDMI) there is added screen real-estate for increased productivity.
Customizable flexible deployment through ethernet or Wi-Fi connections
RX300 comes with built-in 10/100 Ethernet and Wi-Fi (802.11 b/g/n). Organizations are no longer bound to the wiring infrastructure and can deploy RX300 in any location with Wi-Fi access to deliver the desktop experience.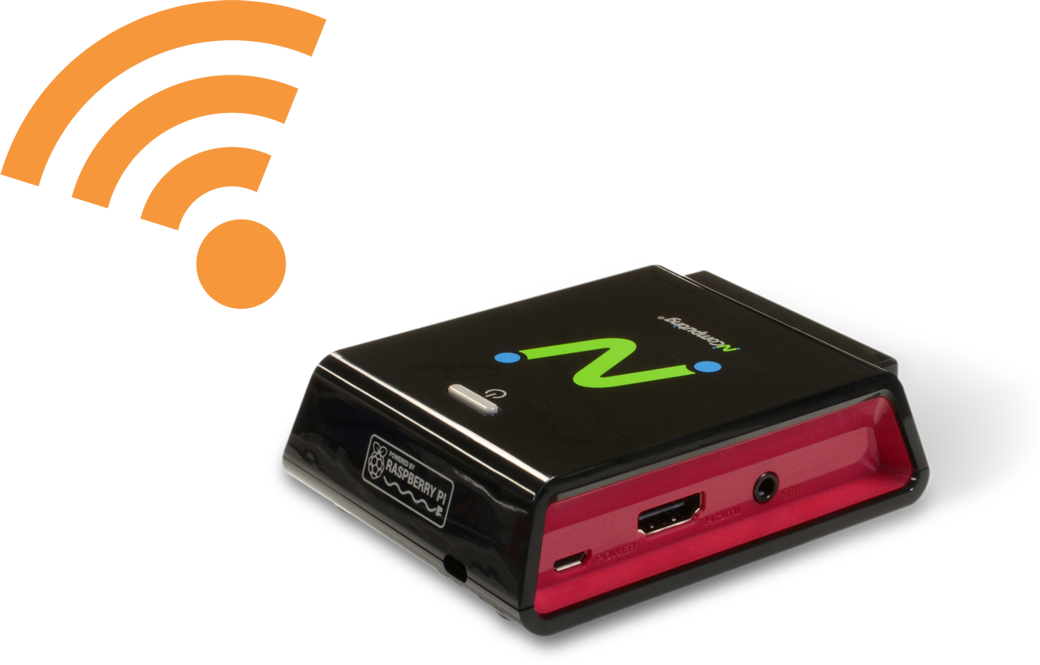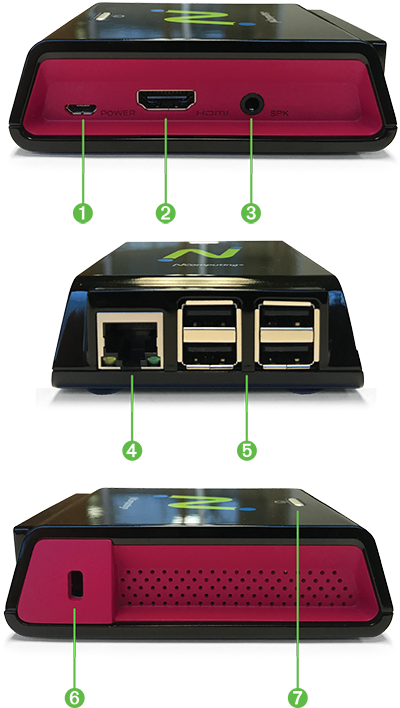 RX300 Connections
Power in (5.1V micro USB)
HDMI video output
Speaker jack (16bit/44kHz/Stereo high quality audio)
10/100 Mbps Ethernet RJ45 port
4 High-Speed USB 2.0 ports with full USB redirection support (2 required for mouse and keyboard)
Kensington security port
Sleep mode button disables display output for power saving mode
RASPBIAN LINUX MODE SUPPORT FOR ADDED FLEXIBILITY
RX300 comes equipped with both a 'Thin Client Mode' and 'Raspbian Linux Mode.' Use the RX300 as a locked down thin client with connections to vSpace Pro 11 and Verde VDI, or as a Raspberry Pi 3 device allowing direct access to Raspbian Linux OS and its popular games (Minecraft), how-to-code applications (Scratch, Python and Java) and productivity tools.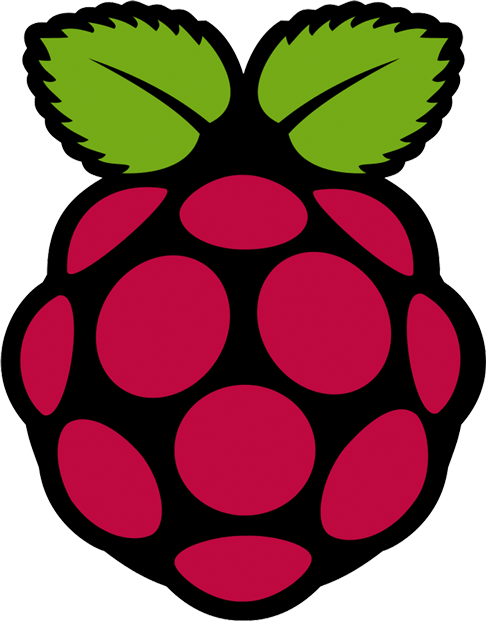 Ready to get started? Let's go.
If you have questions about our products and services, and wish to speak with an NComputing representative, please complete this form and we will contact you shortly.
What's in the Box?
The RX300 thin client, power cord, VESA mount kit, and quick start guide.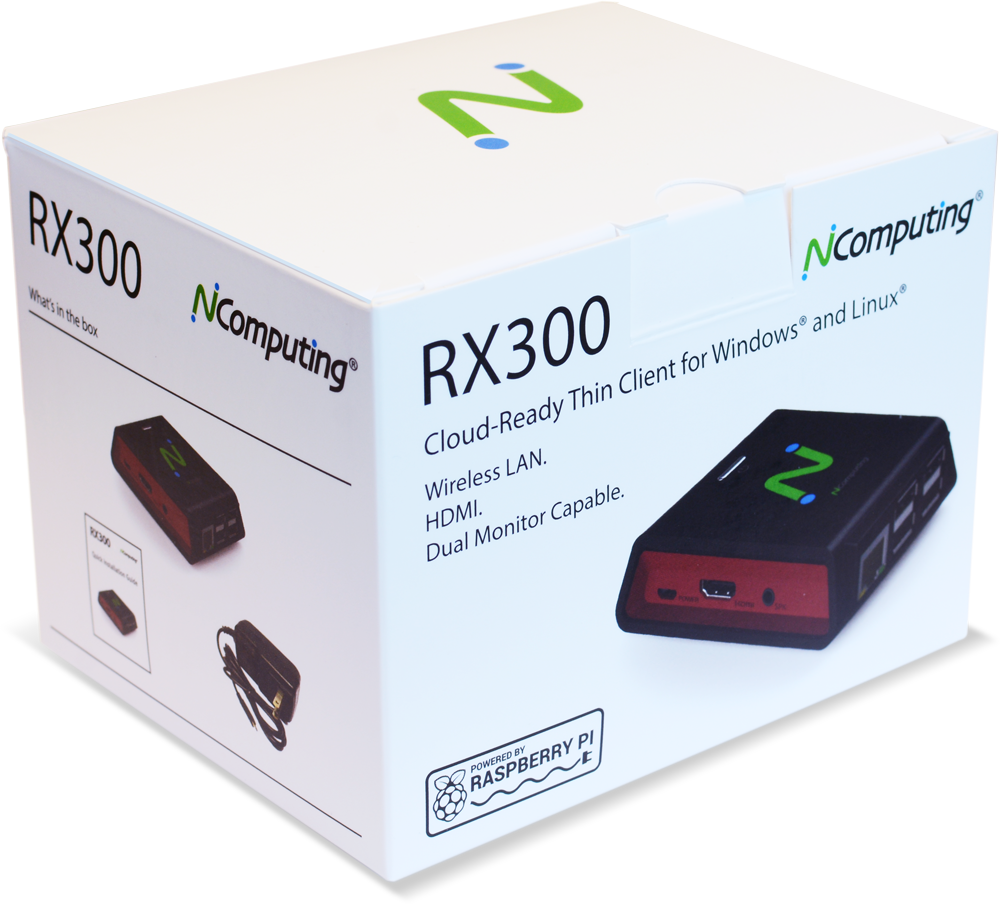 RX300 FAQs
What is the RX300?
RX300 is a cloud-ready, Wi-Fi enabled thin client for Windows and Linux, built on the latest Raspberry Pi 3 platform and optimized for vSpace Pro and VERDE VDI, and Microsoft RDS.
Easy deployment and central management of the virtual desktop environment make the RX300 ideal in SMBs and education. The compact RX300 device offers the lowest acquisition cost of NComputing's product families.
RX300 features full-screen, full-motion HD multimedia playback with built-in transparent USB redirection achieving unparalleled peripheral support. Dual Monitor Support allows an added screen for increased productivity (requires additional SDA hardware module sold seperately).
What are the key benefits of using the RX300?
Latest Windows OS in a desktop virtualization environment including Windows 10 and Windows Server 2019
Easy to deploy, Wi-Fi enabled, central management & low acquisition cost
Multi-protocol support including vSpace Pro (UXP protocol), VERDE VDI (RDP and UXP protocols), and Microsoft RDS (RDP protocol)
Full fidelity multimedia playback with NComputing vCAST Streaming and Microsoft RemoteFX support
Broad USB peripheral support
Dual monitor display capability
Popular programmable computers support (Arduino and BBC Microbit) for educators​
How can I get more out of vSpace Pro 11 with the RX300?
The RX300 can take advantage of all the benefits of AMP for vSpace Pro 11:
vCAST Streaming: Reduces server-side CPU for web videos and local media content, enabling more concurrent users on your system. Starting with the vSpace Pro 11.2 release, vCAST Streaming is included for free.
Broadcasting: Extends the MultiView feature by providing screen sharing functionality, allowing one screen to be broadcast to others. Instructors or team leaders can broadcast their screen, or a student's screen, to everyone else. Perfect for presentations, sharing local or web videos, or highlighting other content within a group.
Smart Cards: Enhanced smart card reader support for single sign-on, access control or other security-related measures.
Health Monitoring: Monitor your Windows and vSpace resource utilization through the cloud dashboard. See key health metrics including memory usage, connected servers, CPU utilization, and active users, available for up to 30 days of historical data in 24-hour, 7-day and 30-day increments. Receive real-time alerts on excessive usage with the NComputing Health Monitor companion mobile app (android only). Health Monitorin is available as part of the AMP for vSpace Pro 11 package.
What is the difference between RX-300 and RX-RDP?
RX-RDP is the ideal product to provide the perfect balance of functionality for customers with Microsoft RDS or VERDE VDI infrastructure. RX300 is our flagship product which provides the most compatibility with popular thin client connection modes, including vSpace Pro, VERDE VDI, and RDP. See a comparison matrix between RX300 and RX-RDP here.
How can I install the RX300?
What endpoint devices are supported in vSpace Pro?
RX-series (RX300, RX-RDP+*, RX420(RDP)* )
LEAF OS devices**
MX-series (MX100D, MX100S)
L-series (L250, L300, L350)
M-series (M300)
*RX-RDP+ and RX420(RDP) require the purchase of vSpace Pro Client connection license (vSpacePro-SW-1A) to connect to vSpace Pro Enterprise Edition.
** LEAF OS device requires the purchase of LEAF OS Connection license (LeafOS-SW-1A) to connect to vSpace Pro Enterprise Edition.
Does RX300 support Raspbian Desktop Mode?
The Raspbian Desktop mode is supported on RX300 firmware version 3.10.3 or earlier. Starting in RX300 firmware version 4.0.5, the Raspbian Desktop operation mode is permanently removed and hence no longer supported. If you wish to access the Raspbian Desktop operation mode on RX300, please use the last RX300 supported firmware version 3.10.3
Will the RX300 work on previous versions of vSpace?
The RX300 is only compatible with vSpace Pro 10.3 or later, including the newly released vSpace Pro 11. Please refer to the vSpace OS compatibility matrix document for details.
How can I update the RX300 firmware?
Firmware updates are included by downloading the latest version of vSpace Pro.
RX300 firmware can be updated through the following mechanism:
Firmware update through FTP server; this can be configured in the RX300 local menu or from vSpace Console menu
Firmware update through vSpace Pro server; this can be configured directly from the vSpace Console menu. Firmware update can be applied to all selected RX300 devices
What is the size of the RX300?
Width: 76 mm / 3 inches, Depth: 93 mm / 3.7 inches, Height : 30 mm /1.2 inches. It can fit smoothly in your pocket.
How long is the warranty? How do I purchase the optional extended warranty?
The warranty for the RX300 is one year from the time of registering with vSpace Server. An optional extended hardware warranty is available and can be purchased through an NComputing reseller or via the Management Portal with a credit card. The extended warranty is only eligible for RX300 devices that are already under warranty and must be applied to a specific device. Once the extended warranty has been allocated, it cannot be changed/removed.
How do I know when my device warranty will expire?
Admins can log in to the Management Portal --> My Devices and click the 'Serial No.' of the device for the details. Automated email reminders will be sent approximately 30 days prior to the current device warranty expiration date.
Can I use vSpace Console to centrally manage my RX300 devices?
vSpace Console is the central management interface for the vSpace Pro environment. vSpace Console is where admins can centrally manage vSpace deployment with device management features.
Define device configuration profiles and push to hundreds of RX300 with few clicks for deployment
Push device firmware update remotely
Real-time user session management with remote assist, monitoring and communication
Try our next generation PMC Endpoint Management solution which is specifically designed for RX-series thin clients​
What is the difference between RX-300 and RX-RDP?
RX-RDP is the ideal product to provide the perfect balance of functionality for customers with Microsoft RDS or VERDE VDI infrastructure. RX300 is our flagship product which provides the most compatibility with popular thin client connection modes, including vSpace Pro, VERDE VDI, and RDP. See a comparison matrix between RX300 and RX-RDP here.
Videos
Quick Install Guide for RX300
RX300 Demo: Video Performance
How to Shadow sessions using PMC
Optional Accessories
VGA, DVI or Pi Zero (HDMI) Secondary Display adapters are available seperately.

Here's what our clients have to say
The response has been so overwhelmingly positive
that we decided to share with you some of the kind words.
NComputing products are the ideal solution for any company that needs a centralized management of its virtual thin clients.
Fernando Vázquez
Head of Information Technology Systems
Factorias Vulcano